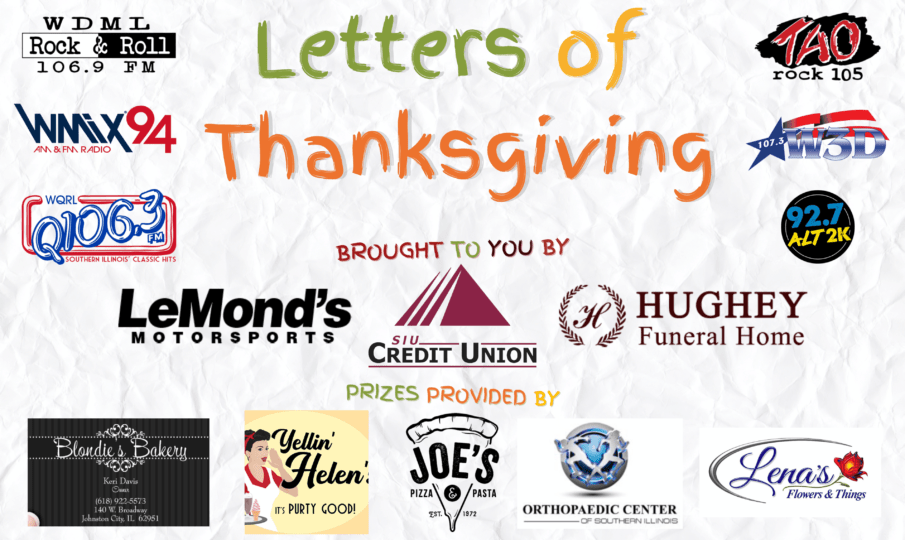 Withers Broadcasting along with SIU Credit Union, Hughey Funeral Home, and LeMond's Motorsports are happy to announce our annual Letters of Thanksgiving event!
It is an opportunity for students to share why they are thankful this holiday season. Some letters may even be read on one of our radio stations! Select entries will also be chosen to win various prizes for the student, their families, and for the winning student's classroom! Winning entries will be chosen from two different grade categories: K-4th & 5th-8th.
Prizes are provided by: Blondie's Bakery, Orthopaedic Center of Southern Illinois, Joe's Pizza, Yellin' Helen's and Lena's Flowers & Things!
We look forward to reading your letters, Happy Thanksgiving!
The Letters of Thanksgiving form is available for download below!
(right click on desktop or long press on mobile to save)
Please submit your entries to letters@mywithersradio.com