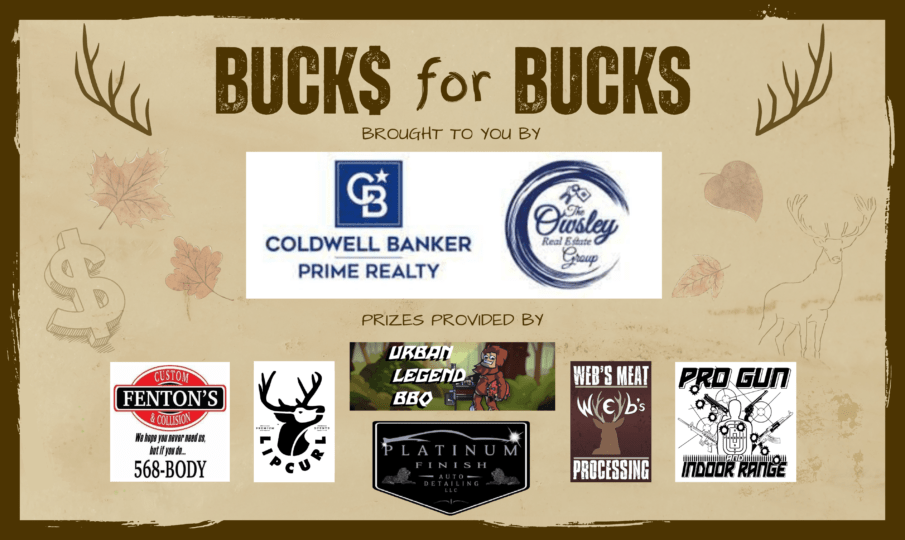 Calling all hunters of all ages! The Owsley Group at Coldwell Banker Prime Realty and WDDD would love to see your big buck kills! Show us your bucks and enter to win prizes provided by Platinum Finish Auto Detailing LLC, Lipcurl Premium Deer Scents, Urban Legend BBQ, Progun & Indoor Range, Web's Meat Processing, and Fenton's Custom & Collision! To enter, submit a photo of your buck to our gallery and you will be entered into the weekly Friday drawing to win one of many great prizes! One entry per person, Contest Rules apply.
Prizes up for grabs (one of each per weekly winner, four winners total):
Send us your Bucks!
ENTRIES ARE NOW CLOSED
Thank you to everyone who submitted their bucks! Be sure to check out our winners and the rest of the entries below!
Congratulations to our Bucks for Bucks Winners!
Bucks for Bucks