Kenny Chesney worked up quite a sweat on stage at Heinz Field in Pittsburgh on Saturday (May 30th), but he got a real workout on Friday (May 29th) when he dropped by the Steelers practice facility to work out and spend time with the players and Coach Mike Tomlin.
Kenny told Steelers.com, "We share a commonality here. There is a mutual respect. A lot of guys who play football would love to do what I do and I would give anything to do what they do. It's not going to happen so we live vicariously through each other. We love sports, they love music, so it's fun to hang out together."
Several Steelers players were excited about Kenny's participation, including linebacker Arthur Moats and wide receiver Darrius Heyward-Bey, who tweeted selfies with the superstar.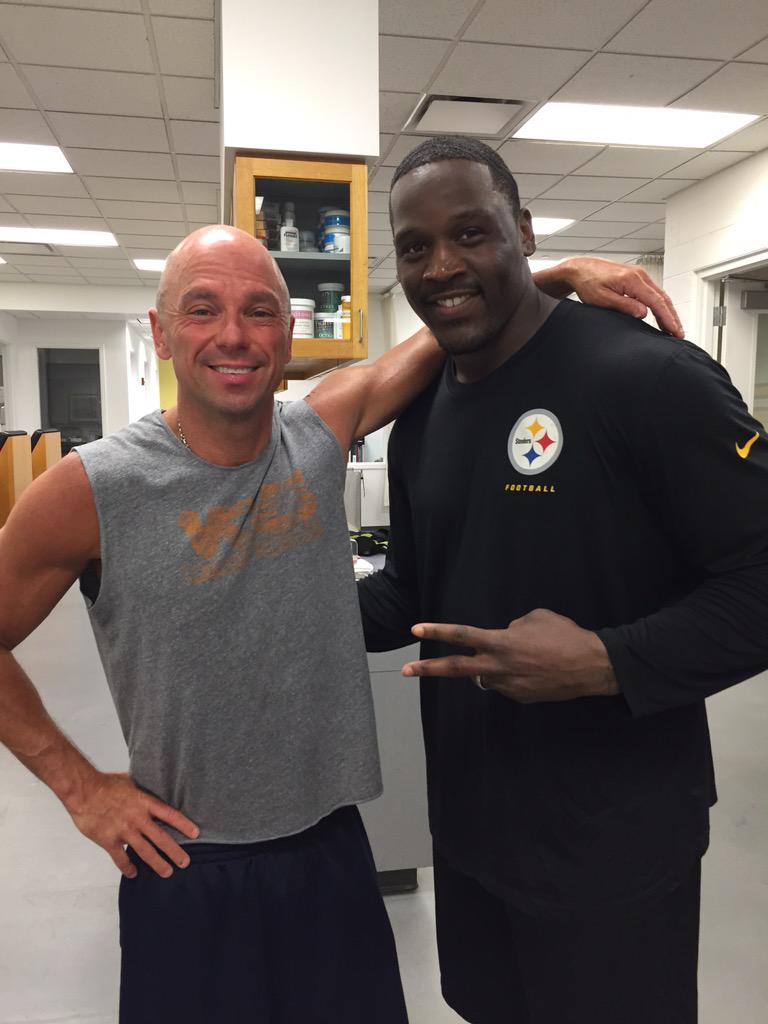 Kenny's The Big Revival tour rolls on to Evansville, Indiana on Thursday (June 4th).
(Photo: Arthur Moats @dabody52)